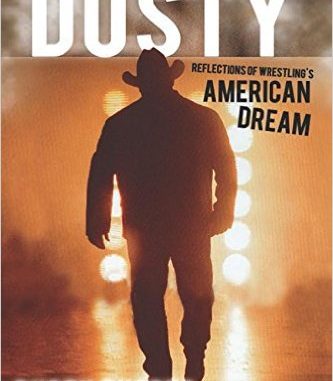 There has been much said about Dusty Rhodes, the "American Dream," over the years by both his fans and peers. Aside from the frequent fictional prose penned by wrestling magazine journalists and internet smart marks that run rumor-mill websites, however, there has not been much written about him. Until now. With the exception of a select few, there has been no bigger name or personality in the annals of pro wrestling history than Dusty Rhodes. Of those few, none of them can claim the compelling back story Rhodes shares in Dusty: Reflections of an American Dream of an industry plagued with political loyalties and disloyalties, greedy promoters, manipulative bookers, destructive personalities, multi-millionaires, and great leaders. Behind the "million-dollar smile" and the million dollar gate receipts is a man with a story to tell – not just of tall tales, yarns, and fabrications, but of a life filled with aspirations, dreams, disappointments, challenges, controversies, angst, conflict, success, and reflection. Dusty: Reflections of an American Dream is the story of a transformation from mediocrity to superstardom. It is the story of how the boy Virgil Runnels Jr. became the man Dusty Rhodes and truly lived the "American Dream." This is his story.
About the Authors
Dusty Rhodes had a stellar career in pro wrestling, garnering numerous titles – including three stints as National Wrestling Alliance (NWA) World Heavyweight Champion – and being at the industry's creative epicenter as the head of wrestling operations, a position that encompasses the skills of being a talent coordinator, writer, television producer, and live-event coordinator. He currently works for TNA both on-screen as their "Director of Authority" and behind the scenes.
Howard Brody was born in Brooklyn, New York, and spent his late teens growing up in Hollywood, Florida. He is a former journalist with training at the University of Florida. He has written for numerous publications and organizations, including the New York Yankees and the World Wrestling Federation. Brody is the former president of the National Wrestling Alliance (NWA).