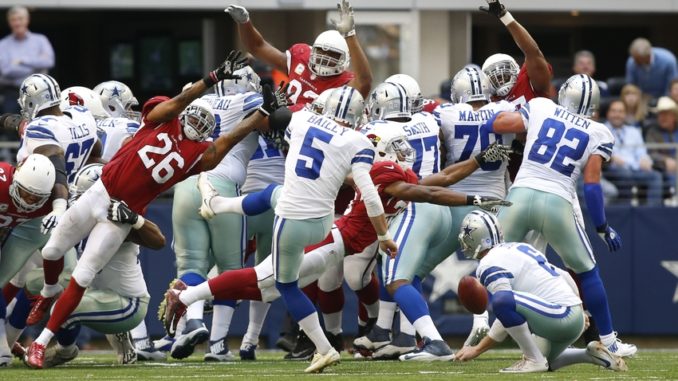 The break hits us hard after the Super Bowl exhilaration fades off. With the 2016 NFL season over, we are all waiting for the next one to begin but there still is a long way to go.
They have just announced the 2017 preseason games, most of which are quite boring but there are a few interesting ones. Although there are about 3 months left until the preseason begins on August 3rd, let's see what games people look forward to.
Arizona Cardinals vs. Dallas Cowboys
This one will take place on the very first day, August 3rd in Canton, Ohio and it will be broadcasted by NBC. It was customary for the Hall of Fame to be played last but they changed it this year, so it's played first.
Even though you are not a Cowboys fan, you have to admire them for appearing for a number of 6 times (including the upcoming appearance) in the Hall of Fame game. The Cowboys played against the Chicago Bears in 1968 (L 24-30), the Oakland Raiders in 1979 (L 13-20), the Cleveland Browns in 1999 (L 17-20 OT), the Cincinnati Bengals in 2010 (W 16-7) and the Miami Dolphins in 2013 (W 24-20).
The Cardinals appeared 4 times in the Hall of Fame game. They played against the New York giants in 1962 (T 21-21), the Buffalo Bills (W 21-13) in 1974, the New England Patriots (L 16-21) in 1986 and against the New Orleans Saints (L 10-17) in 2012.
Both teams have good records, but we can't wait to see who wins in August.
Kansas City Chiefs vs. Seattle Seahawks
The game takes place on August 25th in Seattle where the Seahawks will battle the former division rival Chiefs from Kansas City. This could be the first CBS broadcast for Tony Romo who used to be a quarterback for the Dallas Cowboys. He played his entire career at this team and after retirement, Romo embraced a new career as a football analyst.
Los Angeles Chargers vs. Los Angeles Rams
One day after the Chiefs and the Seahawks face off, the Chargers and the Rams are set to play on August 26th in LA, at the Coliseum. The confrontation will be broadcasted by CBS and will feature teams with new head coaches. It's time to see what Anthony Lynn did since he took over the Chargers and what progress Sean McVay achieved at the Rams.